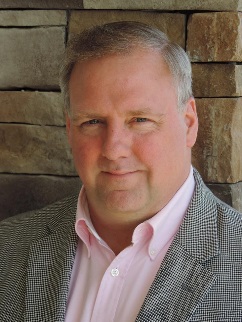 Trevor Meade
Outreach & Discipleship Pastor
Trevor grew up in Stafford, VA. Although he was introduced and encouraged to seek Christ through his Nana, his relationship with Christ began as an adult. In 2006, through a series of divine interventions, Trevor and his family began attending church in Fredericksburg, VA.
The Lord moved swiftly in Trevor, touching his heart and opening his eyes to God's gifts. After being baptized, it was not too much longer after that when he was ordained as a deacon, began teaching Sunday school, assisted both the Lead and Worship Pastors and eventually lead the Men's Ministry. Trevor then felt the call to go back to school to get his Masters of Divinity from Liberty University.
In June of 2013, Trevor, his wife Stacy and their two daughters, Ashley and Kathryn, relocated to South Carolina. This proved to be a challenge for Trevor, finding himself in the desert for many years trying to discern God's voice. Through many conversations with many different Godly men, but more importantly through the urgings of Jesus Christ, the Lord lead him and his family to Dutch Fork Church.
Trevor's time in the desert allowed him to let go of those things that needed to be let go; it allowed for a clearer sense of God's calling on his heart. Most importantly, his love, passion and desire to serve Christ was reaffirmed in ways that could only be found in the desert. Trevor emerges now, walking in faith and eager to be a foot-soldier for God. The world, the nation, the communities are suffering BUT God is STILL in control. Together, with the Holy Spirit's guidance, the children of God, can and will bring the lost in this world into a relationship with Christ. Be encouraged!
"Let love be genuine. Abhor what is evil; hold fast to what is good." (Romans 12:9, ESV)
Contact Trevor Meade
Church Phone: 803.781.2532, ext. 204
Email:
trevor@dutchforkchurch.org